Choose from our promotional packages and enjoy the best prices
Be our guest and enjoy this special package!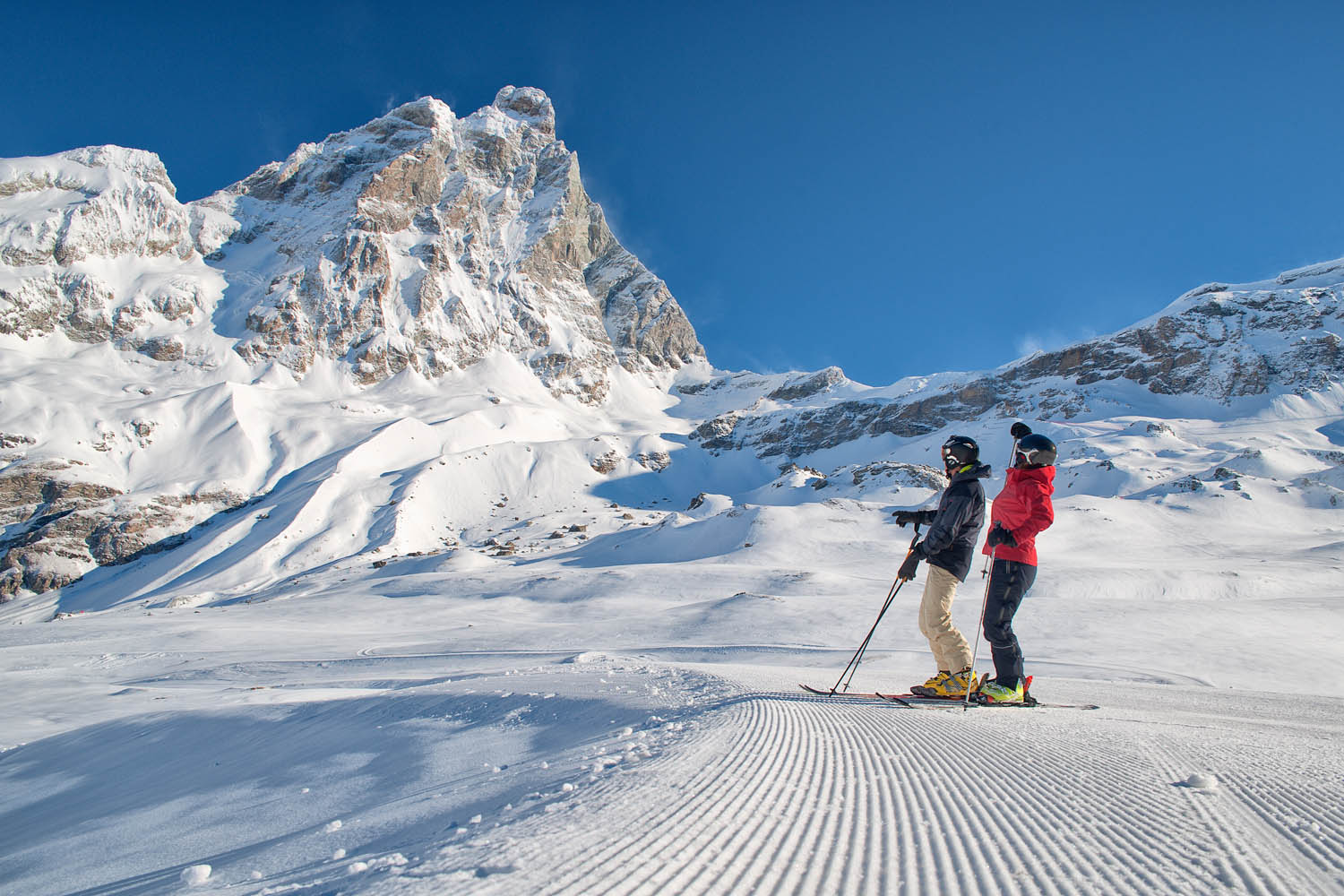 Stay in our Hotel for 7 nights and you can buy a ski ticket for 7 days on paying 6 or for 6 days on paying 5.
The skipass offer is valid for the Italian ski area or for the Breuil-Cervinia Valtournenche and Zermatt International ski area.
VALIDITY:
– from 07/04/2024 to 05/05/2024 the price is 468,00 € per person per week in Half-Pension + tourist tax (0,80 € per person per day);
Customer Reviews from TripAdvisor

Wonderful skiing holidays - We have just returned from Valtournenche in Italy,skiing holidays! It was so good that 1 week passed too quickly! The runs and mountain views are excellent.We travelled 9 persons and... read more all of us were satisfied with the hotel.
The ski lifts are 5 min by car,the rooms are spacious and very clean,the atmosphare is like at home,the food is superb-especially dinner: much salad,hot food was always fresh and very tasty.Nobody could say any bad word,maybe only that we eat tooo much because it was too good;)
Also,the owners make You feel very comfortable,take care about You and they are very welcome.Many thanks to Marco who took care about! I reccomend You to go there if You want to spend cosy,warm,spending not much money but having everything during Your holidays!

RenataRomas


01/03/2011

We had the best experience, the best dinners. The food is cooked by the owner's mother and it's a dream!!!! Every morning in the lobby bar you'll find his father... read more with his smile and his sweet joy of life! The rooms are very clean and...More

CristinaM070707


03/02/2018

The hotel is small, has some 10 rooms. Located by the local road, no extreme slopes to reach it. Hosts are very pleasant and helpful persons. Rooms are clean, average... read more size, bathrooms (shower) quite small. Free WiFi and parking. Owners offer free mini-bus service to Valtournenche ski-lifts (~2,5 km), two rides in the morning and two in the afternoon. We didn't use it, because it was more convenient to use rented car. The food is good and very plentiful, especially dinner. For the dinner there is a choice from two first, two second courses and two options of dessert plus buffet of salads and cheese. The wine is good and inexpensive, 7,5-10 eur/0,7 ltr. Tap water is tasty and free. There is almost nothing to do around the hotel in the evenings. Valtournenche itself is 2 kms away, reachable only by car, no chance to walk, steep road with no pavement. The only bar is on the ground floor of the hotel, try Caffè alla valdostana prepared by the owner, great. Lots of various local good and inexpensive grappas. Take a book, there are only Italian and couple of French channels on TV.

Saulius A


11/03/2012