Le nostre offerte speciali
Scegli tra i nostri pacchetti promozionali e goditi i migliori prezzi
Diventa nostro ospite e approfitta di questo pacchetto speciale!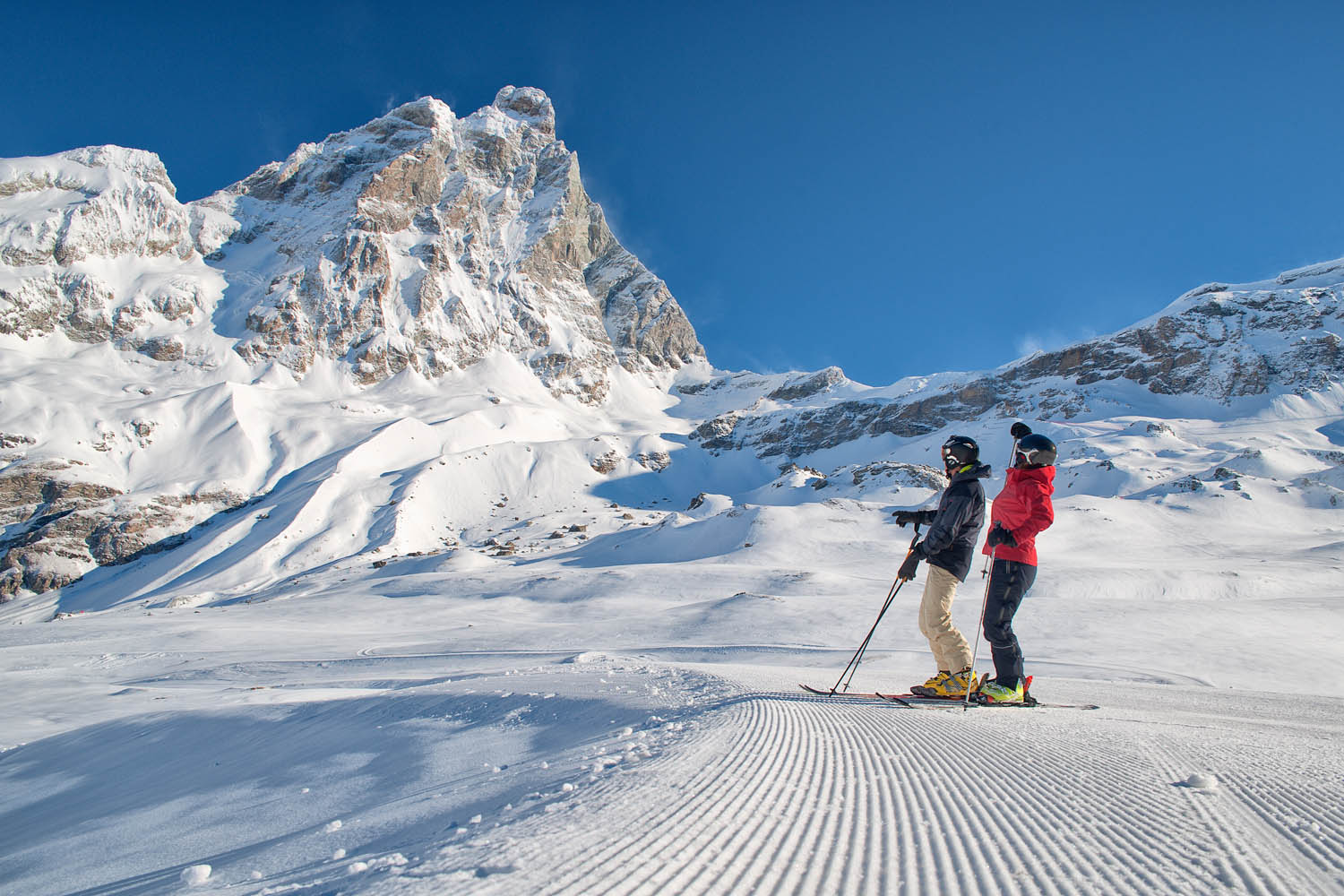 Soggiornando nel nostro hotel per 7 notti, potrete acquistare un biglietto sci per 7 giorni pagando 6 o per 6 giorni pagando 5.
L'offerta skipass è valida per il comprensorio sciistico italiano o per il comprensorio sciistico internazionale di Breuil-Cervinia Valtournenche e Zermatt.
VALIDITÀ:
– dal 07/04/2024 al 05/05/2024 il prezzo è di 468,00 € a persona a settimana in mezza pensione + tassa di soggiorno (0,80 € a persona al giorno);
Recensioni dei clienti TripAdvisor

We had the best experience, the best dinners. The food is cooked by the owner's mother and it's a dream!!!! Every morning in the lobby bar you'll find his father... read more with his smile and his sweet joy of life! The rooms are very clean and...More

CristinaM070707


03/02/2018

Wonderful skiing holidays - We have just returned from Valtournenche in Italy,skiing holidays! It was so good that 1 week passed too quickly! The runs and mountain views are excellent.We travelled 9 persons and... read more all of us were satisfied with the hotel.
The ski lifts are 5 min by car,the rooms are spacious and very clean,the atmosphare is like at home,the food is superb-especially dinner: much salad,hot food was always fresh and very tasty.Nobody could say any bad word,maybe only that we eat tooo much because it was too good;)
Also,the owners make You feel very comfortable,take care about You and they are very welcome.Many thanks to Marco who took care about! I reccomend You to go there if You want to spend cosy,warm,spending not much money but having everything during Your holidays!

RenataRomas


01/03/2011

Stayed at this hotel with my brother and husband.
The room was just big enough for 3 people. Clean and comfortable. The shower is a bit small but it is... read more ok.
The family who takes care of the hotel couldn't be nicer!
Friendly, helpful and always with a smile.
Breakfast is good. Dinner is also tasty and we could eat as much as we wanted. Didn't even need to ask for more. When the plates were empty, the lady came to ask we wanted more.
It is about 10 min from theValtournenche lift by car.

tihane3


07/01/2013